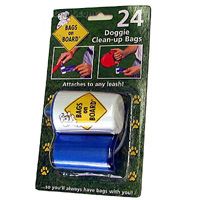 Bags on Board Dispenser
With Bags on Board, you'll always have bags with you! The waste clean-up bags come rolled in a handy dispenser. The dispenser fits on any leash (standard or retractable) by way of a cable tie.
Dispenser measures 9cm long x 5cm in diameter. Bags are 100% biodegradable.
Reviews